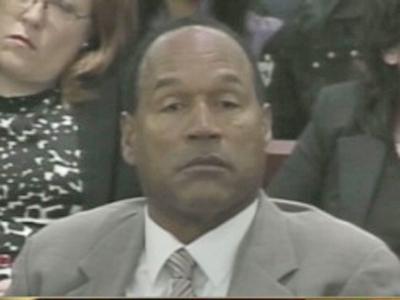 Teresa Wuertemberg never liked O.J. Simpson. She couldn't fathom why her husband would get involved with the former football star forever tainted by the "trial of the century."
In her eyes, when Simpson went down for the Palace Station robbery, he took Clarence "C.J." Stewart with him, even though she believes prosecutors were only interested in the "big fish."
"This was the O.J. trial and dragging C.J. along, and that's not fair, and he's not that kind of man," Wuertemberg said in an exclusive interview with FOX5.
"He deserves more respect. He deserves better than that," she said.
Stewart was convicted alongside Simpson in 2008 and is serving a 7 ½ to 27-year sentence in Nevada.
His relationship with Wuertemberg has survived, although it primarily consists of correspondence by mail and a daily 20-minute phone call.
"He's got a good heart and he'll do anything for you," Wuertemberg said. She believes that's exactly what landed him behind bars, but she knows Stewart isn't blameless in this incident.
"He admits. He knows he did wrong, but I think he's paid," she said.
Had she caught wind of O.J. Simpson's plans to retrieve sports memorabilia from the Palace Station, Wuertemberg said Stewart would have never gone along.
When he came home after the robbery, she said she could read him like a book.
"I knew," Wuertemberg said. "I knew something horrible had happened. Just by the look on his face. He just said "'that [expletive], I cannot believe what just happened.'"
"He said, 'my whole life could be over right now,'" she said.
Wuertemberg said her life was over as well. Bills and legal fees piled up, leaving her penniless, she said.
Even old friends have since deserted her.
"They never call back," she said. "And these are people who were friends for 10 years, five years, 15 years, and I don't hear from them."
Wuertemberg recently suffered a stroke and Stewart's health has been deteriorating in prison. Both are unsure of what could happen if he can't win an appeal with the Nevada Supreme Court.
"He won't live there that long. He won't make it," she said. "I love him. I love him and I plan on spending my future with him. I just hope we have a chance to have that."