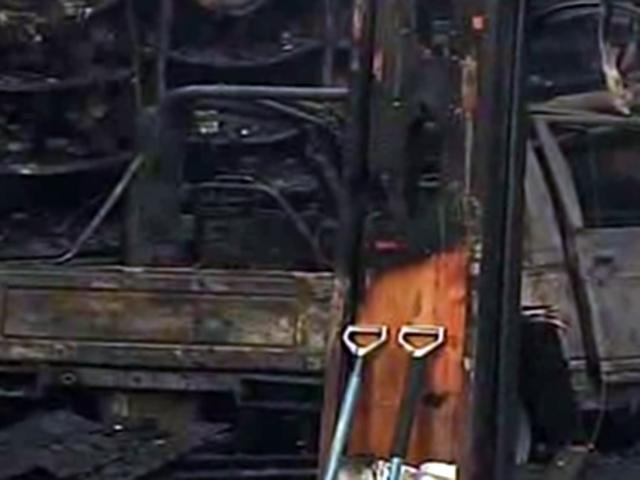 A hybrid electric Chevrolet Volt believed to have sparked an overnight blaze in a garage in Barkhamsted last week, reignited again on Monday.
The state fire marshal's office is investigating how the electric car parked at a Center Hill Road home caught fire Monday morning.
Last week, homeowners Storm Connors and his wife, Dee, woke up to the sound of a smoke alarm around 4 a.m.
The couple's garage, where they parked their new Chevrolet Volt hybrid, was on fire. Firefighters were able to put out the blaze. A firewall built between the home and the garage saved their home.
Investigators with the state fire marshal's office and the couple's insurance company, at the time, suspected the hybrid car have had something to do with the blaze.
On Monday morning, firefighters were called back to the home when the car caught fire again.
The fire is under investigation.