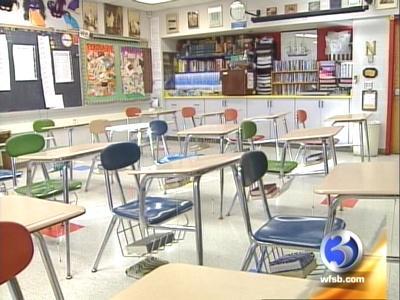 A team of Connecticut students will have to wait a little longer for their science experiment to blast into space on the shuttle Endeavour.
Five seniors from Shelton High School were visiting Florida on Friday to witness the shuttle's planned launch, but it was delayed because of a mechanical problem. The launch is tentatively rescheduled for Monday, though NASA is expected on Sunday to make a firm decision about the launch date.
The shuttle will carry an experiment by the Shelton students that involves growing bacteria to test microgravity's effect on how certain cell walls develop.
Shelton is the only Connecticut school district with an experiment on the shuttle, which is scheduled for a 14-day mission to the International Space Station.
The students recently put finishing touches on the experiment at PerkinElmer, a science and diagnostics company that helped pay for the team's work.