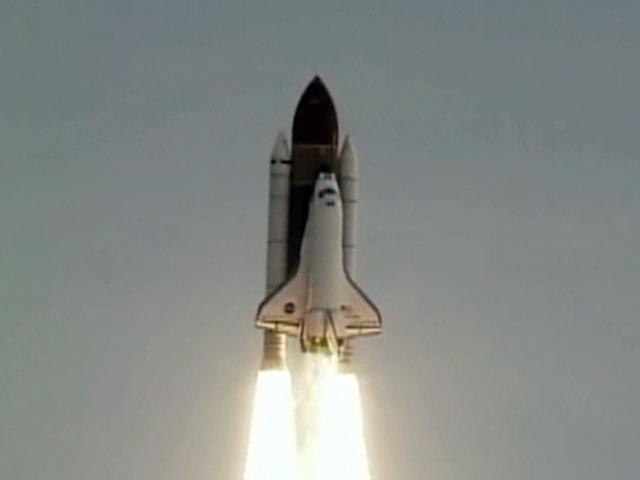 Science experiments from students at Shelton High School launched into orbit with Space Shuttle Endeavour on Monday morning.
It wasn't as loud as the roar coming from launching pad, and a science lab replaced Kennedy Space Center, but for a handful of students, the wait was worth it.
For five seniors at Shelton High School, like Kayla Russo, their science experiment is now in space.
"It's been delayed so many times," Russo said. "It was supposed to go up in February, got delayed, got delayed to April and got delayed again. So it's like, finally up there."
Shelton High School has been all over the news lately after a headline-grabbing prom proposal and the ensuing fallout dominated the news last week.
In fact, Sonali Rodrigues, the girl at the center of the prom proposal, was in the class watching the launch with her friends.
After the prom proposal heard around the world, the school is now making noise for a science project that's heading out of this world.
"We're one of 16 projects in the whole nation," said senior Omar Sobh.
Just before 9 a.m, Space Shuttle Endeavour lifted off, heading to the International Space Station.
It's taking their science experiment, and providing these students with an experience they'll never forget.
"The fact is, this is the second-to-last space shuttle (launch) and our project is on it," Sobh said. "It's just incredible."
NASA picked the students' project, which the students came up with themselves. The students wanted to test the effects of gravity on the cell walls of bacteria.
The students were actually in Florida last month to watch the launch before it was scrubbed.
So on Monday morning, they had a viewing party in their AP Biology class and were joined by parents and fellow classmates as their work took flight.
While the shuttle in space, the students will run a control experiment on Earth.
When the shuttle returns in 16 days, the students will test the bacteria and compare the results.
"It's a great way to end your senior year," Russo said. "It's amazing. There are scientists who have worked their whole lives to put something on the shuttle and we, a bunch of high school kids, landed an experience. It's really cool."