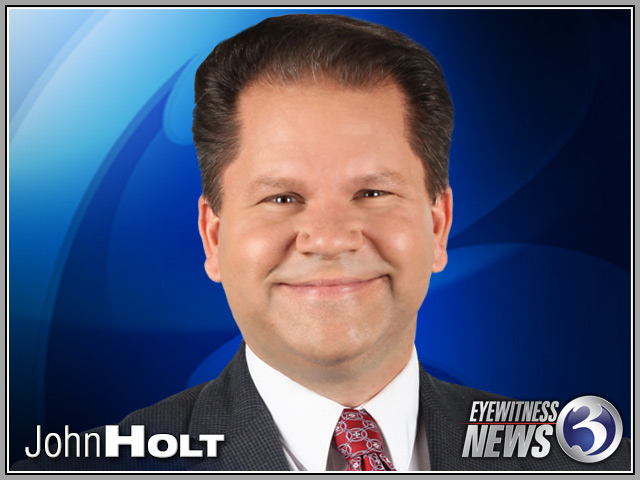 Emmy Award-winning John Holt couldn't think of a better job than covering and talking about sports in New England.
The 1994 graduate of Syracuse University joined Channel 3 in 1999 as Eyewitness Sports reporter and anchor on Eyewitness News weekends at 6 and 11. You can also see John's reports on Sports Sunday at 11:15 p.m. following Eyewitness News.
He has been nominated for eleven New England Chapter Emmy Awards and has won 4 including in 2011 for On Camera Talent - Sports.
This spring John was honored with a regional Edward R. Murrow Award for his story, "One Last Wish" which chronicled a home run hit by East Lyme native and Toronto Blue Jay John McDonald.
"Every game has a story, every athlete has a story, and it is my privilege to share these stories with the viewers," John said. In addition to his dedication to Connecticut high school football on Channel 3's "Friday Night Football" and his sports duties at WFSB, John loves spending time with his wife, Gail, and is the proud father of his daughters, Rilee and Grace.
In addition to his love of family and sports, John's hobbies and interests include reading, biking, tennis, stand-up comedy and traveling.