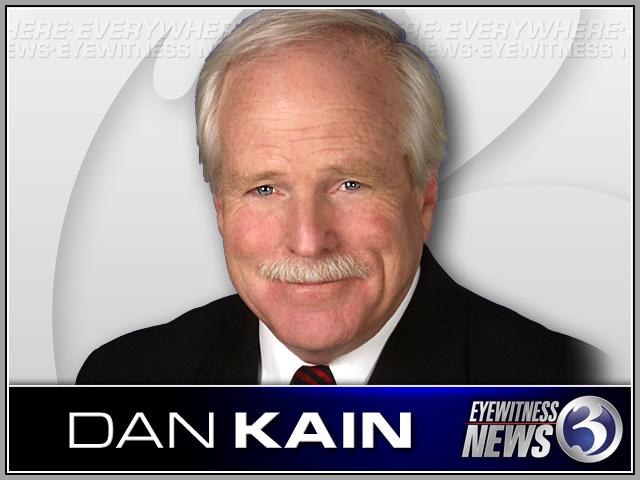 Dan Kain celebrated 20 years with Channel 3 in October 2007.
Dan joined Eyewitness News from Boston, where he was an adjunct professor of broadcast writing at Boston University.
During his career, Dan has anchored Playboy News in Los Angeles, he has hosted a late-night talk show for WCVB-TV in Boston, he has served as an editorial director for Channel 3, and he was the program director and news director for WGBY-TV in Springfield, Mass.
Dan earned his bachelor's degree from Marquette University in Milwaukee, his master's degrees in broadcasting and film from Boston University and a master's in advanced liberal studies from Wesleyan University.
He has received numerous industry awards including 10 New England Emmy awards, a Chicago Emmy Award, an Ohio State award, two New York International Film Festival awards and a Gabriel Award.
Dan is a founding member of the Board of Governors of the New England Chapter of the National Academy of Television Arts and Sciences.