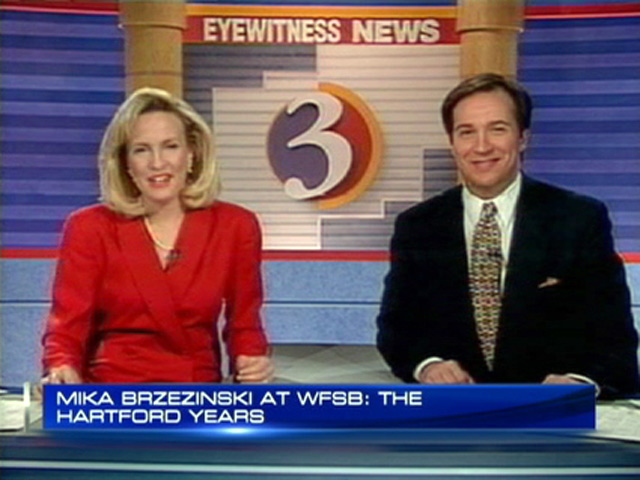 Long before Mika Brzezinski became a best selling author and host of MSNBC's "Morning Joe," she was a member of the Eyewitness News team.
Channel 3's Dennis House said she was one of his first friends at Channel 3. He said they both were hired in the summer of 1992.
Mika and Dennis, along with David Ushery, Eric McLendon and Virginia Cha were the rookie "young guns" at Broadcast House, a bunch of 20-somethings making their way in the trenches of television news.
WFSB's current general manager, Klarn DePalma, also started his career at Channel 3 around that time.
For more information about Mika's career at WFSB, check out Dennis House's blog, The Hartfordite, by clicking here.