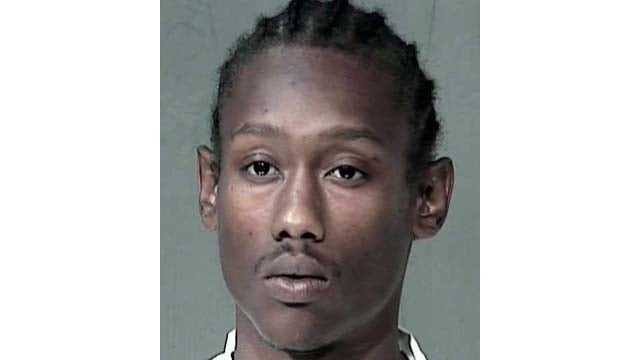 Martwane Mackey (Source: AZJails.info)
PHOENIX (CBS5/AP) -
A Phoenix man has been sentenced to second-degree murder and child abuse in the death of his girlfriend's 3-year-old daughter.
On Thursday, a judge sentenced Martwane Mackey to 22 years in prison on the second-degree murder charges and a lifetime of probation on the child abuse charges.
Mackey pleaded guilty to the charges last year in Maricopa County Superior Court.
Phoenix police said Mackey called 911 around 2 a.m. on June 25, 2011 and said that 3-year-old Tyshea Austin wasn't breathing.
When police arrived, they saw bite marks and injuries to her head and torso, and said that she appeared to have been dead for "some time."
Investigators found similar injuries to her 1-year-old sister.
Police said that the then 18-year-old Mackey admitted to abusing the girls but denied causing Tyshea's death.
Copyright 2013 CBS 5 (KPHO Broadcasting Corporation). All rights reserved. The Associated Press contributed to this report.