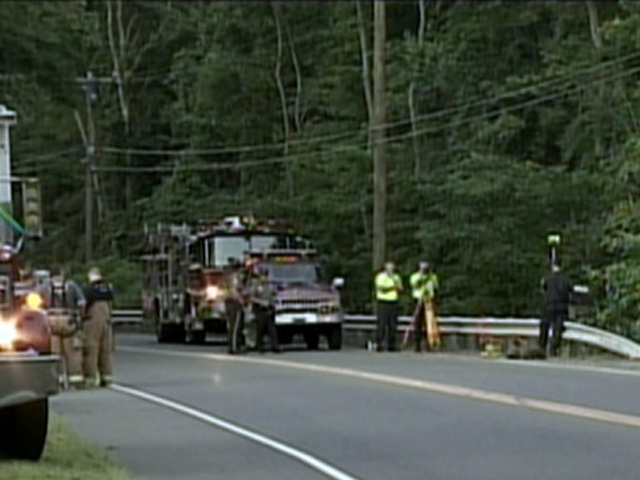 State police are investigating a one-car crash that killed a 21-year-old man on Horse Hill Road in Westbrook.
Police said a car that was being driven by 21-year-old Matthew Trasacco, of Horse Hill Road, was traveling south around 3:15 a.m. when he lost control and hit a tree.
Police said the car became entangled in the tree after the crash. People who live nearby told police they heard the impact and came running out to help.
They said Trasacco did not have a pulse.
Police said speed was a factor and the crash is being investigated.
Anyone with information about the crash is asked to call Connecticut State Police Troop F at 860-399-2100.
Refresh this page and watch Eyewitness News for updates on this story.
Copyright 2011 WFSB. All rights reserved.