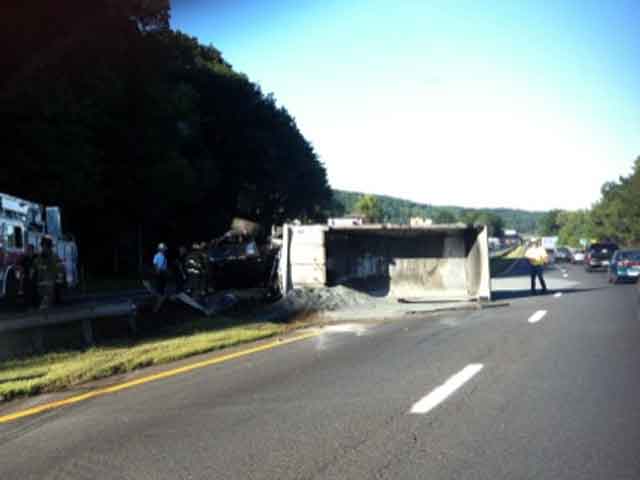 WATERBURY, CT (WFSB) -
A crash that closed Interstate 84 East in Waterbury is now clear.
Department of Transportation officials said the Interstate was closed at exit 25 because a tractor trailer rolled over into the center median on Tuesday morning.
The crash came at the start of rush hour and traffic was extremely heavy in the area while crews worked to remove the tractor trailer and the stones it was transporting.
It was unknown if anyone was injured in the crash.

Copyright 2011 WFSB. All rights reserved.