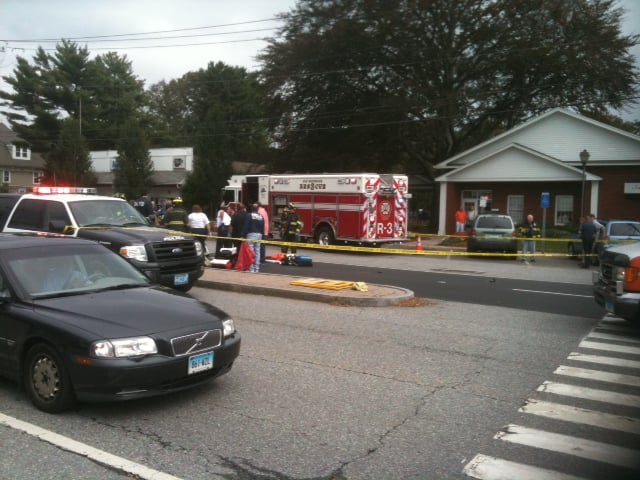 OLD SAYBROOK, Conn (WFSB) -
Old Saybrook Police are investigating a serious motor vehicle accident that happened this morning around 11:50a.m.
The accident happened at the intersection of Main Street and Coulter Street.
Police say that a vehicle was traveling northbound on Main street when it truck a pedestrian crossing Main Street.
The vehicle stopped after hitting the pedestrian and called for help.
The pedestrian sustained serious injuries and was transported to Yale New Haven Hospital.
Witnesses to the accident should contact Patrolman Hackett or Detective Perrotti at 860-395-3142
Copyright 2011 WFSB. All rights reserved