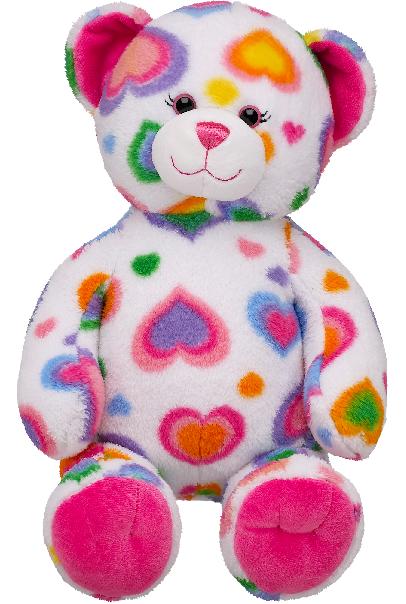 Colorful Hearts Teddy (photo courtesy of cpsc.gov)
WASHINGTON, D.C. (WFSB) -
Build-A-Bear and the U.S. Consumer Product Safety Commission have issued a voluntary recall for their Colorful Hearts Teddy Bears.
Officials said the fabric around the eye may tear causing the eye to possibly fall out and posing a potential choking hazard.
The teddy bear was sold in stores from April to December of 2011. Officials said about 284,000 were sold in the U.S. and another 13,000 in Canada.
Anyone who may have purchased the teddy bear is asked to return it to any Build-A-Bear Workshop location. In exchange you will be given a coupon for any available stuff animal of your choice from Build-A-Bear.
Consumers with questions are asked to call 866-236-5683, email them at colorfulhearts@buildabear.com or visit www.buildabear.com.
Copyright 2011 WFSB. All rights reserved.