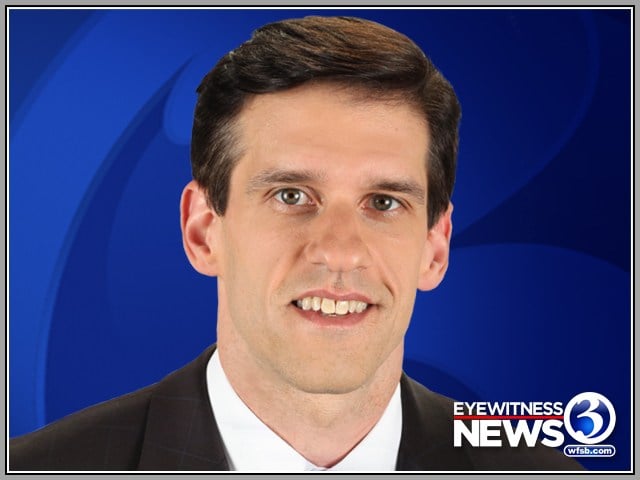 Mike Cameron comes to WFSB with 12 years of forecasting experience, gained as he zigzagged across the country. But as a guy who grew up in New England – and a guy truly passionate about New England weather – he always had his sights set on coming home to Connecticut. Mike first knew he wanted to be a meteorologist when he was a kid in the wilds of Ashford, where the hills and valleys play a huge role in the weather. And he comes from a family who have long been loyal Channel 3 viewers.
Since his youth, Mike went off to college at Lyndon State in Vermont for degrees in meteorology and mathematics and then went on to Cornell University to earn a master's in atmospheric sciences. While in school, Mike came to Channel 3 for an internship to work alongside Channel 3's Bruce DePrest and Hilton Kaderli. After school, his career took him to Upstate New York, Boston, central Texas, Mid-Michigan and – finally – home to WFSB. During his time away, he also has earned the AMS CBM and NWA Seals of Approval.
Mike now lives in the Willimantic area with family as he searches for a home of his own somewhere east of the river.