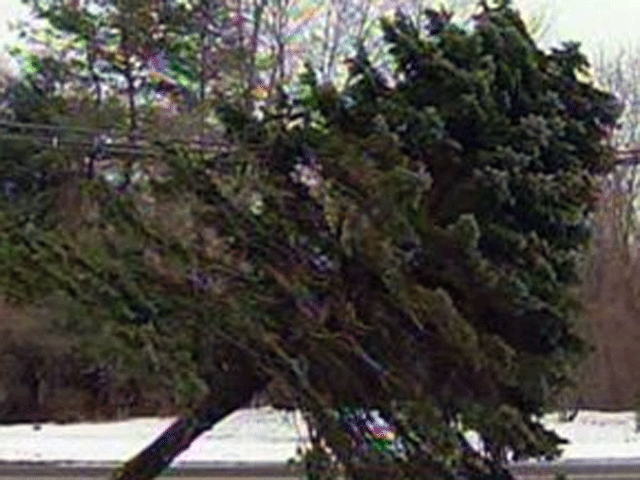 BLOOMFIELD, CT (WFSB) -
On Tuesday, one couldn't even see a section of Woodland Avenue because a tree that fell about a week after the October's winter storm was blocking it.
On Wednesday, all that's left of the tree is a stump, that's after the I-Team investigated.
The tree remained tangled in phone and cable lines for months on the street after it came down in a windstorm.
The Bloomfield Public Works department had planned to clear away the tree by the end of the week, but it was cut down by AT&T on Tuesday night after the I-Team aired the story.
When the I-Team contacted AT&T it said it was the first time they heard about the tree on its wire. Connecticut Light & Power said it notified AT&T After the storm when line crews trimmed branches away from the power lines on the street.
Those who live on the street are relieved. They were worried the tree was going to come down and someone would get hurt.
If there's something in your neighborhood, you'd like the I-Team to investigate, send the I-Team a tip at WFSB. com
Copyright 2012 WFSB. ( Meredith Corporation) All rights reserved