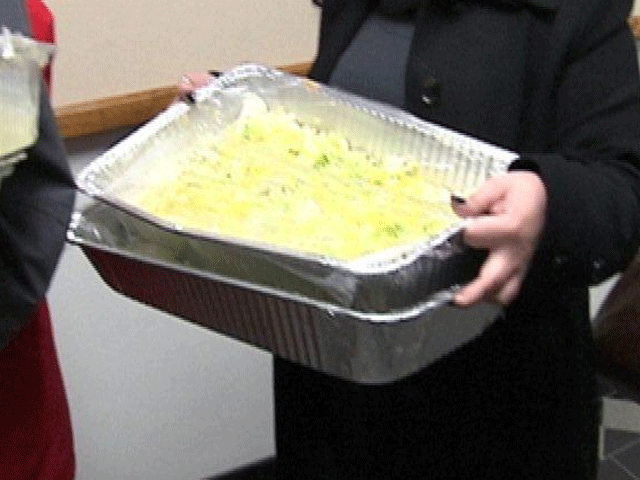 EAST HAVEN, CT (WFSB) -
Hundreds of tacos were delivered to East Haven mayor Joseph Maturo's office Thursday afternoon.
The delivery was courtesy of Reform Immigration for America in protest to Maturo's statement that he "might have tacos" as way to improve relations with the city's Latino community.
Maturo made the comment just hours after four East Haven police officers were arrested by federal agents on charges they harassed and targeted Latinos in the city.
The group launched the text a taco campaign on Wednesday. It said anytime someone texted "Taco" to 69866 it would send a taco on their behalf to Maturo's office on Thursday.
The group said they received 2,600 texts. Shortly before 2 p.m., 500 tacos showed up at Maturo's office, according to the group.
"These tacos represent every person across America who was disgusted and condemns your comments," said Latrina Kelly, the executive director of Junta for Progressive Action.

Maturo, who wasn't in his office when the delivery arrived, issued a statement following the taco delivery stating that his office will donate the tacos to local soup kitchens and pantries including the soup kitchen in New Haven.
"The events of the past few days have focused our town, and my administration, on the need to deal sensitively and compassionately with the challenges currently facing our town. We will continue to address those challenges while also striving to provide the services our residents have come to expect," Maturo said in a prepared statement.
Copyright 2012 WFSB (Meredith Corporation). All rights reserved