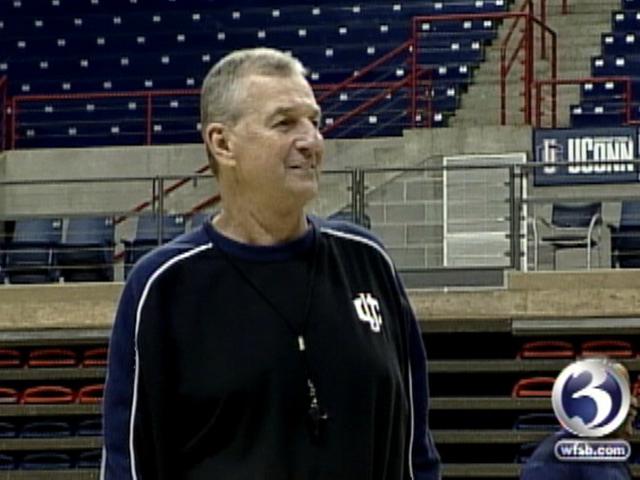 © University of Connecticut
STORRS, CT (WFSB) -
University of Connecticut men's basketball coach Jim Calhoun will take an indefinite medical leave of absence, effective immediately, according to UConn officials.
University officials said he is leaving to deal with worsening spinal stenosis, a lower back condition that causes him severe pain and hampers mobility.
Officials said Calhoun will not be coaching the game against Seton Hall on Saturday nor Monday's game at Louisville.
Calhoun has missed 21 games during his career at UConn, 17 for medical reasons. He has had to leave another 11 games with health problems. His last extended medical leave came in 2010, when he missed seven games with stress-related issues.
His condition will be checked out every day as more options for his treatment are sought out.
University officials said that Associate Head Coach George Blaney will be in charge of the team in Calhoun's absence.
For more information on spinal stenosis, click here.

Copyright 2012 WFSB (Meredith Corporation). All rights reserved.