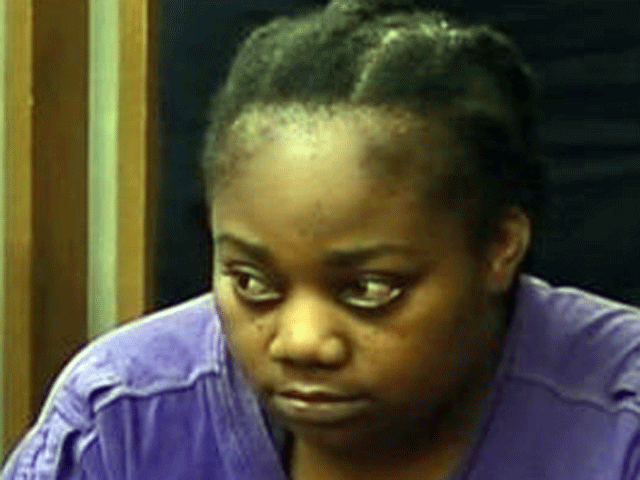 NORWALK, CT (AP) -
Tanya McDowell, the Bridgeport mother accused of fraudulently enrolling her son in a Norwalk school and stealing more than $15,000 in educational services from the district, has pleaded guilty.
McDowell was sentenced to 12 years in prison, suspended after five, and must pay back up to $6,200 to the city of Norwalk for stealing her son's education.
McDowell's 12 year sentence also includes four counts of drug possession and sale charges, which she pleaded guilty to on Wednesday.
McDowell was homeless when she was charged with felony larceny last year. Authorities allege she enrolled her son in kindergarten in Norwalk using a babysitter's address when he should have attended Bridgeport schools, where her last permanent address was.
Darnel Crosland, McDowell's attorney said McDowell's son still thinks his mother stole the Norwalk school.
"That's the sad part. He's with his grandmother and she's doing the best to raise him," Crosland said. "I think you should measure her not by the fact that she was arrested for selling drugs but what has she done for her child."
McDowell's case drew national attention and support from civil rights leaders and other advocates, who wanted the charge dismissed.
Copyright 2012 by The Associated Press. All Rights Reserved.