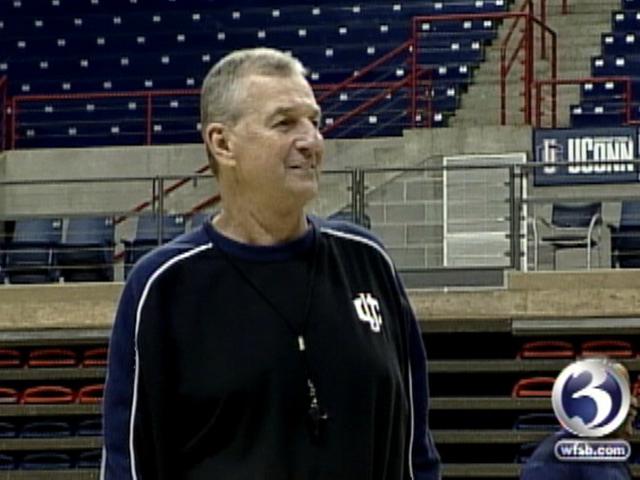 STORRS, CT (WFSB) -
UConn men's basketball coach Jim Calhoun will undergo a surgical procedure Monday to help alleviate the spinal stenosis that has forced him to take a medical leave of absence, the university announced.
The university said in a press release that, "Calhoun is expected to be hospitalized for one or two nights, followed by a recovery period at home. He will not coach the Huskies' games against Syracuse on Saturday or at Providence on Tuesday, the seventh and eighth games that the Hall of Fame coach has missed due to the lower back condition. His coaching status will then be evaluated on a day-to-day basis. "
Associate head coach George Blaney will continue in charge of the team in Calhoun's absence, with Kevin Ollie, Glen Miller and Karl Hobbs serving as assistant coaches, according to the university.
Copyright 2012 WFSB (Meredith Corporation). All rights reserved.