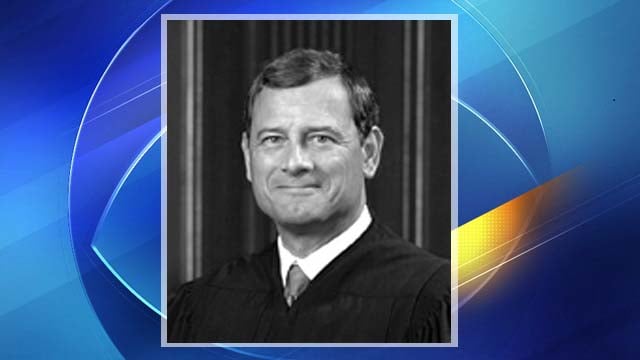 Justice John Roberts
According to www.supremecourt.gov, Roberts was born in Buffalo, New York, January 27, 1955. He received an A.B. from Harvard College in 1976 and a J.D. from Harvard Law School in 1979. He served as a law clerk for Judge Henry J. Friendly of the United States Court of Appeals for the Second Circuit from 1979–1980 and as a law clerk for then-Associate Justice William H. Rehnquist of the Supreme Court of the United States during the 1980 Term. He was Special Assistant to the Attorney General, U.S. Department of Justice from 1981–1982, Associate Counsel to President Ronald Reagan, White House Counsel's Office from 1982–1986, and Principal Deputy Solicitor General, U.S. Department of Justice from 1989–1993. From 1986–1989 and 1993–2003, he practiced law in Washington, D.C. He was appointed to the United States Court of Appeals for the District of Columbia Circuit in 2003. President George W. Bush nominated him as Chief Justice of the United States, and he took his seat September 29, 2005.

On Immigration Issues
Chief Justice John Roberts wrote the Court's decision in Chamber of Commerce v. Whiting. The case involved an Arizona law called the 2007 Legal Arizona Workers Act. It authorizes state courts to suspend and revoke the business licenses of businesses that knowingly hire "unauthorized aliens."
Roberts wrote:
"The federal law allows States to take licensing action. The word 'license' includes the many forms of legal permission to perform an act, and therefore includes charters, articles of incorporation, etc. The AZ law relies only on determinations made by federal authorities of employment eligibility, and allows employers the same good faith defense as in federal law," according to www.OnTheIssues.org.
Copyright 2012 CBS 5 (Meredith Corporation). All rights reserved. OnTheIssues.org and Supremecourt.gov contributed to this report.