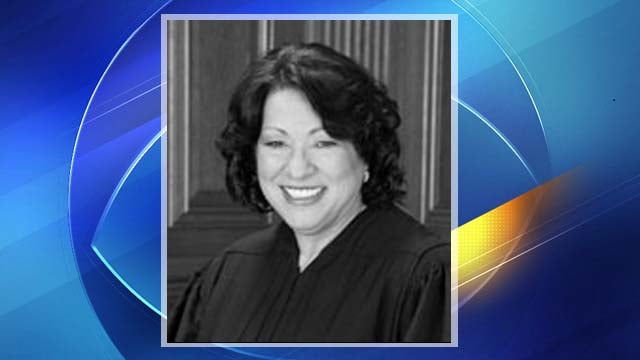 Justice Sonia Sotomayor
According to www.supremecourt.gov, Sotomayor was born in Bronx, New York, on June 25, 1954. She earned a B.A. in 1976 from Princeton University, graduating summa cum laude and receiving the university's highest academic honor. In 1979, she earned a J.D. from Yale Law School where she served as an editor of the Yale Law Journal. She served as Assistant District Attorney in the New York County District Attorney's Office from 1979–1984. She then litigated international commercial matters in New York City at Pavia & Harcourt, where she served as an associate and then partner from 1984–1992. In 1991, President George H.W. Bush nominated her to the U.S. District Court, Southern District of New York, and she served in that role from 1992–1998. She served as a judge on the United States Court of Appeals for the Second Circuit from 1998–2009. President Barack Obama nominated her as an Associate Justice of the Supreme Court on May 26, 2009, and she assumed this role August 8, 2009.
On Immigration Issues
Justice Sonia Sotomayor wrote the dissent in the Court's decision in Chamber of Commerce v. Whiting. The case involved an Arizona law called the 2007 Legal Arizona Workers Act. It authorizes state courts to suspend and revoke the business licenses of businesses that knowingly hire "unauthorized aliens."
The Court held:
"The federal law allows States to take licensing action. The word 'license' includes the many forms of legal permission to perform an act, and therefore includes charters, articles of incorporation, etc. The AZ law relies only on determinations made by federal authorities of employment eligibility, and allows employers the same good faith defense as in federal law."
Justice Sotomayor argued:
"This one poorly drafted clause in the federal immigration statute was only meant to allow States to take action against business licenses AFTER a successful federal government prosecution of a business for hiring an unauthorized alien. The AZ law runs contrary to the uniformity and expertise in enforcement of immigration law that Congress intended by allowing only federal officials to prosecute and rule upon civil and criminal cases," according to www.OnTheIssues.org.
Copyright 2012 CBS 5 (Meredith Corporation). All rights reserved. OnTheIssues.org and Supremecourt.gov contributed to this report.