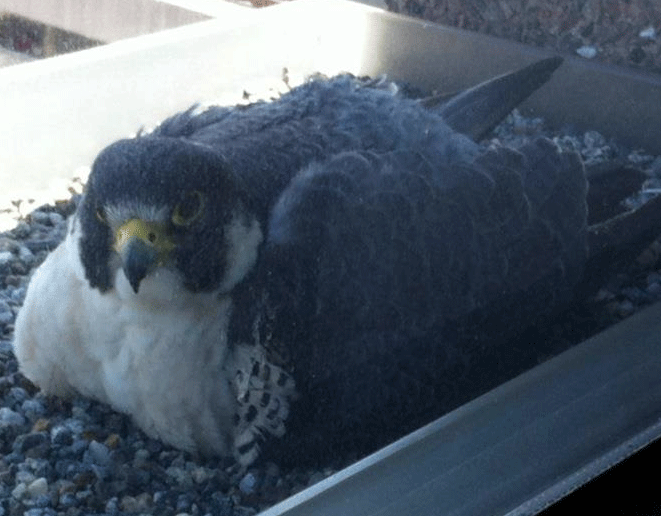 Mother falcon sitting on her eggs
SPRINGFIELD, MA (WFSB) -
After peregrine falcon eggs were discovered in a nest built on the 21st floor of our sister station, CBS 3 in Springfield, MA, the television station set up a live webcam to givers viewers an opportunity to watch nature unfold.
The station said the mother and father falcons have been sitting on the eggs for several weeks waiting for the eggs to hatch.
On May 2, 2012 two of the eggs hatched and a third on May 3rd. The fourth egg finally hatched on May 4th.

Watch closely and you may catch a glimpse of the babies during feeding time.

To watch a live stream of the falcons and maybe catch the hatchlings fly the coop click here.
The camera is on 24/7.
Copyright 2012 WFSB (Meredith Corporation). All rights reserved.