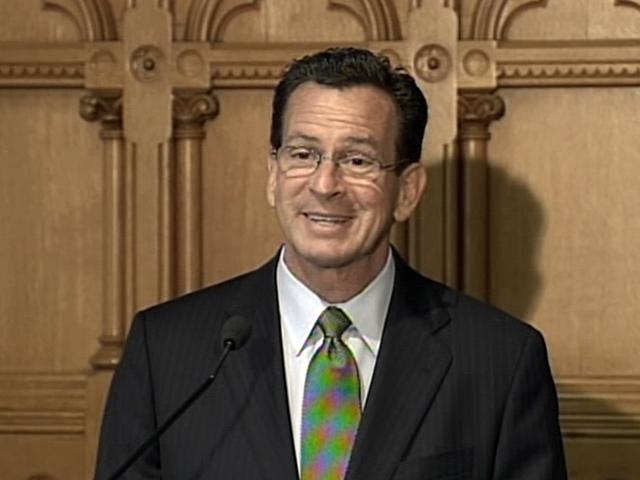 EAST HARTFORD, CT (AP) -
Gov. Dannel Malloy is scheduled to issue a challenge to Connecticut school districts to increase
student participation in the federally funded school breakfast program by a minimum of 20 percent.

The Democratic governor will give the keynote address at the Connecticut School Breakfast Summit, which is being held Friday at Rentschler Field in East Hartford.

Chef Marc Murphy, a judge on the Food Network program "Chopped," is also scheduled to appear.

According to the Connecticut No Kid Hungry Campaign, this is the fifth consecutive year that Connecticut has ranked last in the nation in the number of schools participating in the school
breakfast program. The group said more than 100 eligible towns in the state do not participate.
Copyright 2012 The Associated Press. All rights reserved.