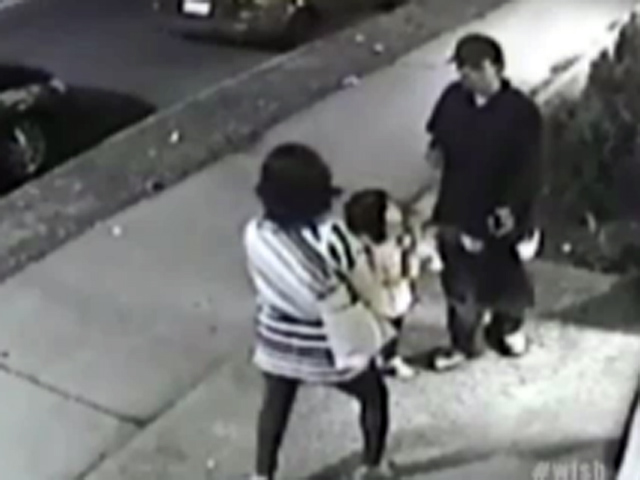 This Springfield mother ran away from a robber, leaving her daughter behind.
SPRINGFIELD, MA (WFSB) -
A mother in Springfield ran from a robber, leaving her 4-year-old daughter behind in an attempt to get the suspect away from her daughter.

Surveillance video captured her running from a robber and leaving her 4-year-old daughter behind.
Just after 8:30 p.m. Friday, the 42-year-old woman got out of her vehicle with her daughter to enter a store on Belmont Avenue.
As they tried to enter the store, the man walked up to the woman and demanded her purse.
She told police she was scared for her and her daughter so she ran down Belmont Avenue with her purse so the robber would chase her, and not harm her daughter.

In the video you can see the robber grab the little girl for a brief second, but then let her go to chase the woman.

Springfield police said the woman then tried to enter the store again to get help. That's when police said the man pinned her up against the door and the man held a knife to her neck, causing a small puncture wound.
The robber then fled and was chased by two teenagers who witnessed the entire attack.
Anyone with information about the incident is asked to call Springfield police at 413-787-6355.

Copyright 2012 WFSB (Meredith Corporation). All rights reserved.