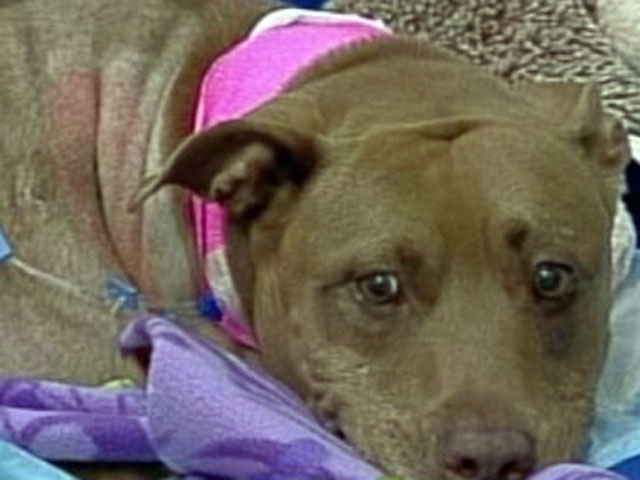 This dog saved its owner from an oncoming train in Boston.
BOSTON (WFSB) -
A pit bull that was hit by a freight train in Boston is being credited for saving its owners life.
The dog's owner was walking home when she collapsed on the train tracks.
Police said her 8-year-old dog pulled her from the tracks to safety as the train approached.
Unfortunately, the dog went back onto the tracks and was struck by the speeding train.
However, the dog is now recovering after her paw needed to be amputated and her pelvis was broken.
Copyright 2012 WFSB (Meredith Corporation). All rights reserved.