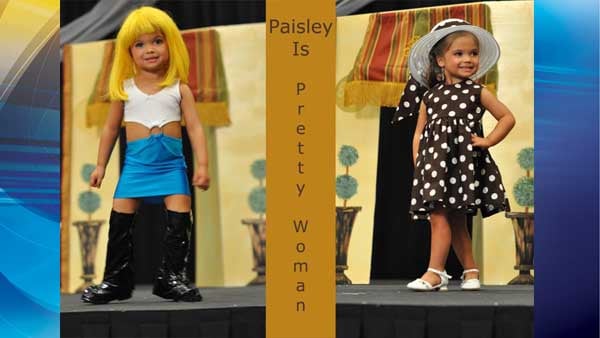 ATLANTA (CBS46) -
In the fall of 2011, pageant mother Wendy Dickey and her daughter Paisley were featured on TLC's Toddlers & Tiaras.
Dickey faced a load of criticism after dressing her daughter as the character Vivian in Pretty Woman. Some parents thought she took it too far when she dressed her daughter as a prostitute.
Dickey has defended her decision saying it was harmless.
Pageants aren't the only activity keeping Paisley busy this year.
She recently joined a tee-ball team and is releasing a new song about boogers.
Yes, that's right: boogers.
The little tot has been caught in the act on the set of Toddlers & Tiaras picking her nose.
"Don't do that! Don't pick your nose! Eww, it is nasty, please don't do that, it is nasty," her mother begged her on the show.
Her mother decided they might as well poke fun at the incident.
The song will be released on iTunes this month.
Copyright 2012 WGCL-TV (Meredith Corporation). All rights reserved.