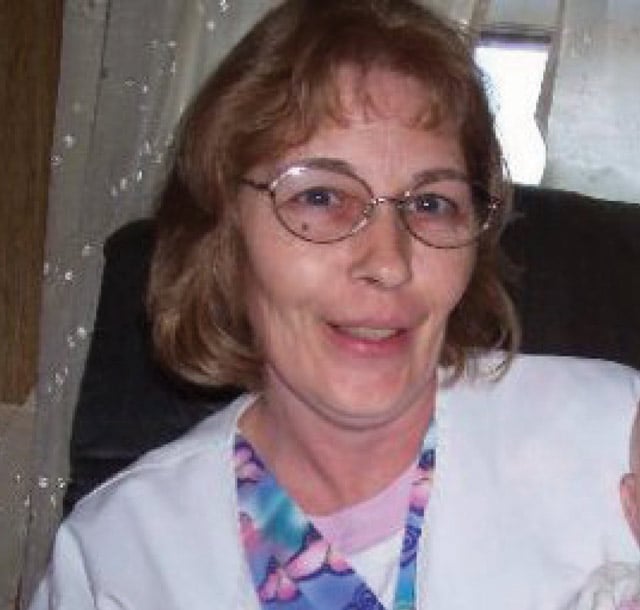 Carol Thompson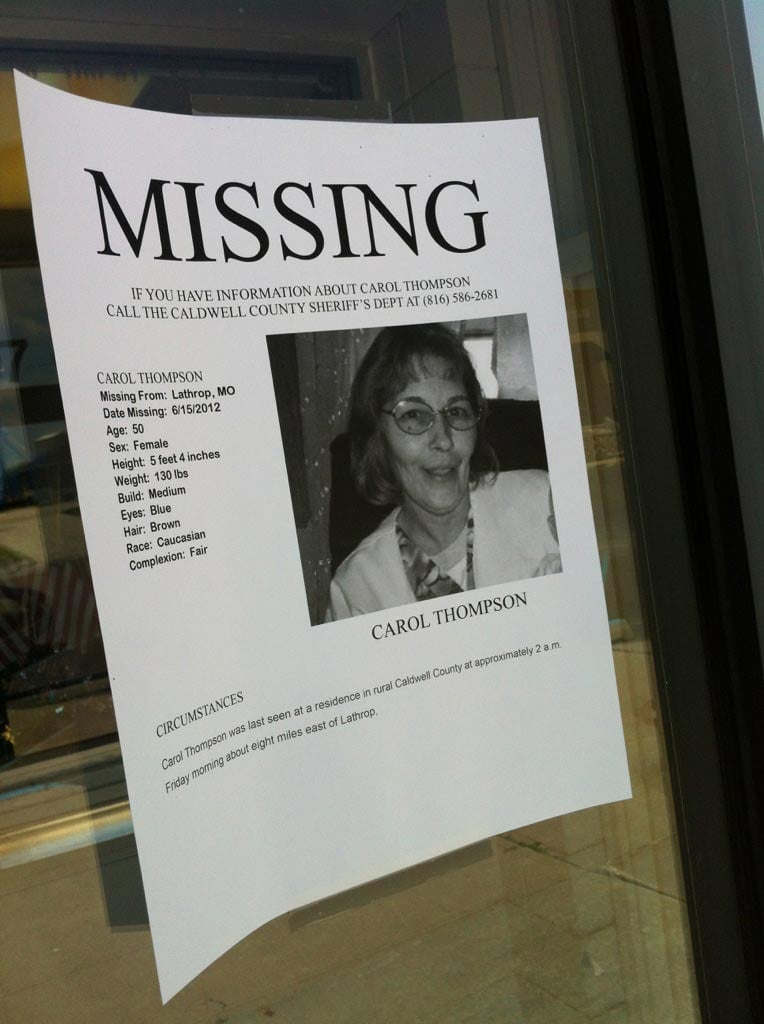 CALDWELL COUNTY, MO (KCTV) -
The family of a missing Caldwell County woman is asking for the public's help in their search.
Carol Thompson was last seen at 2 a.m. last Friday at a home in Lathrop, MO. She is 50 years old and suffers from heart problems and mental illness. Her family said she did not take her cell phone or purse with her.
Family and friends have put up fliers around town. Her sister said Thompson had recently been ill and was too weak to walk very far. She fears a passer-by may have given her a ride.
"That's one of my biggest concerns. I'm hoping she's in a hospital somewhere and maybe disoriented and doesn't know who she is," Judy Courtney said.
A search organized by family and volunteers continued Saturday, a week after Thompson's disappearance. Volunteers are searching property along Highways 116 and 69 in Caldwell County.

Anyone with information about this missing woman is asked to call the Caldwell County Sheriff's Office at 816-586-2681.
Copyright 2012 KCTV (Meredith Corp.) All rights reserved.