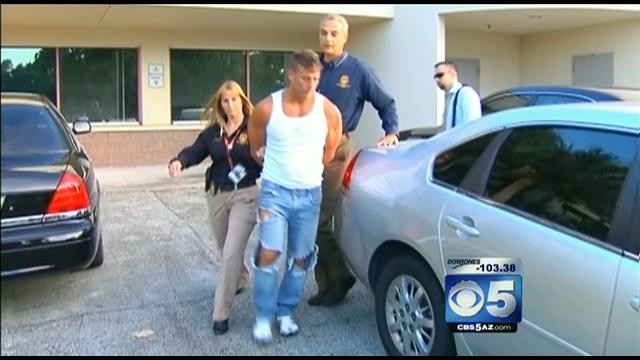 © CBS 5
PHOENIX (CBS5) -
A former TV weatherman in Palm Beach, FL, was arrested for allegedly having sex with 15- and 17-year-old boys.
Rob Lopicola was taken into custody Monday.
Detectives said the former weatherman met the boys online through Craigslist. Police said he was reportedly caught in the act by the older teen's mother.
Investigators said they had a text Lopicola sent to the younger boy telling him he "likes 'em young and that 15 is perfect."
Lopicola said the allegations are not true.
Copyright 2012 CBS 5 (Meredith Corporation). All rights reserved.