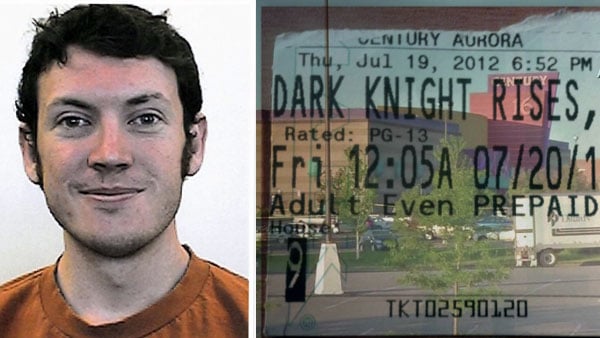 AURORA, CO (WFSB/AP) -
A recording has been released that describes the chaos moments after the first 911 call was made during a mass shooting in Colorado.
A former medical student in a gas mask barged into a crowded Denver-area theater during a midnight showing of the Batman movie on Friday, hurled a gas canister and then opened fire, killing 12 people and injuring at least 50 others in one of the deadliest mass shootings in recent U.S. history.

When the smoke began to spread, some moviegoers thought it was a stunt that was part of the "The Dark Knight Rises," one of the most highly anticipated films of the summer. They saw a silhouette of a person in the haze near the screen, first pointing a gun at the crowd and then shooting.

"There were bullet (casings) just falling on my head. They were burning my forehead," Jennifer Seeger said, adding that the gunman, dressed like a SWAT team member, fired steadily except when he stopped to reload.

"Every few seconds it was just: Boom, boom, boom," she said. "He would reload and shoot and anyone who would try to leave would just get killed."

The suspect was taken into custody and identified by federal law enforcement officials as 24-year-old James Holmes. The officials spoke on condition of anonymity to discuss an ongoing investigation. Authorities did not release a motive. The FBI said there was no indication of ties to any terrorist groups.
To listen to the audio recording, click here.
Copyright 2012 WFSB (Meredith Corporation). The Associated Press contributed to this report. All rights reserved.