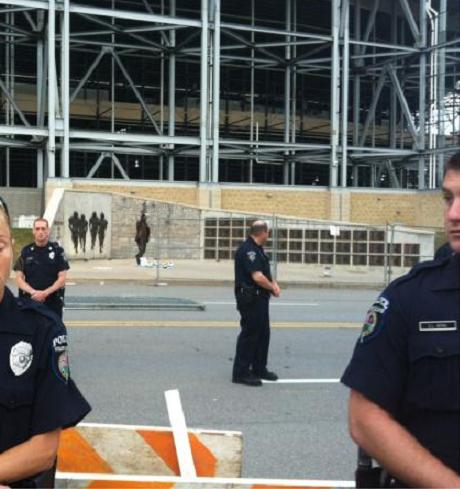 Courtesy of the Daily Collegian via Twitter
STATE COLLEGE, PA (AP) -
The president of Penn State University says he has ordered the removal of the statue of Hall of Fame coach Joe Paterno.
The university announced that it's taking down the monument in the wake of an investigative report that found the late coach and three other top Penn State administrators concealed sex abuse claims against retired assistant coach Jerry Sandusky.
The statue turned into a target for Paterno's critics after former FBI Director Louis Freeh alleged a cover-up by Paterno and others that allowed Sandusky to continue molesting boys.
Police and construction workers have barricaded both sides of the street and the sidewalks near the statue.
A chain-link fence has been erected around the area and a tarp has been raised that conceals most of the statue.
Copyright 2012 The Associated Press. All rights reserved.