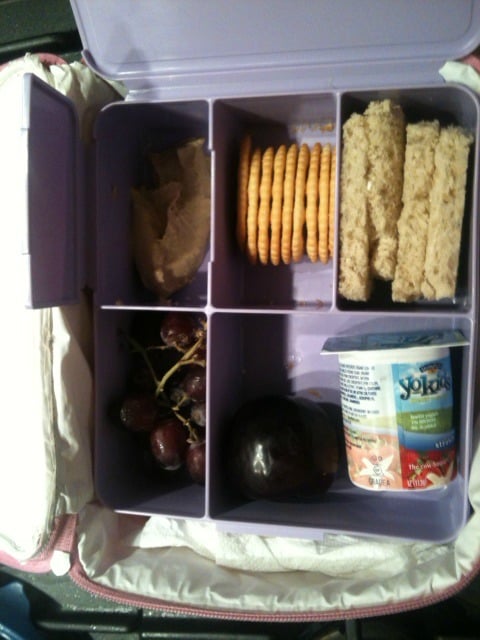 ROCKY HILL, CT (WFSB) -
Ok, I just got it but know I can't live without it! The Bento Box we featured on Healthy Kids lunches during back to school week.
Samantha Heller a registered dietician at Griffin Hospital, DR. Oz contributor and cool meal creator, told me my kids will eat healthier things if they can pack em in a fun way in a Bento Box.
Got mine at Pottery Barn kids. Helena was so excited to take it to her first day of kindergarten she packed it herself.
I love that I don't need plastic bags, and the dip compartment means she can dunk fruits and veggies during the day!