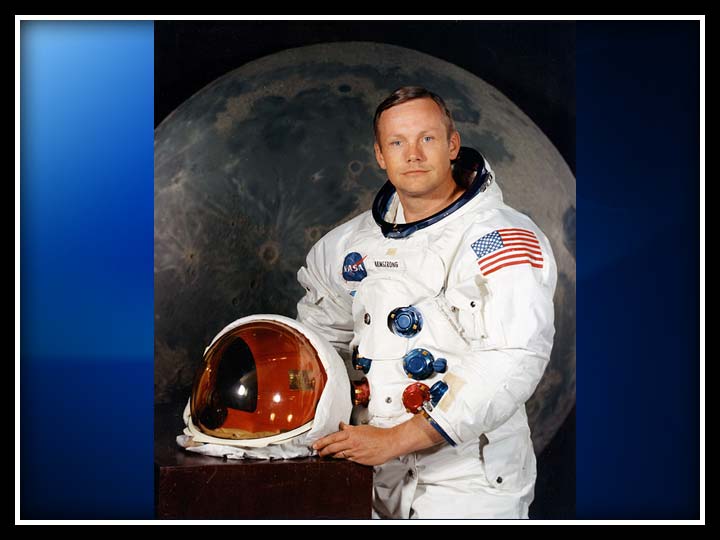 © NASA
HARTFORD, CT (WFSB) -
Gov. Dannel Malloy has directed United States and Connecticut flags to half-staff Friday in memory of astronaut Neil Armstrong.
"Commander Armstrong and his contemporaries united this nation in exploration and discovery," Malloy said in a statement. "The world watched as he stepped onto the moon and, in doing so, reinvigorated pride in our national space program and U.S. innovation."
President Barack Obama issued a proclamation on Monday after Armstrong, the first man to walk on the surface of the moon in 1969, died at the age of 82.

"Neil Armstrong represented the very best of what America is all about – an explorer without equal and a true hero who remained ever humble and let his incredible talents and accomplishments speak for themselves. He was an inspiration to us all when he stepped on the moon, and his legacy will continue to inspire us for generations to come," Lt. Gov. Nancy Wyman said.
Armstrong served in the U.S. Navy and commanded the 1969 Apollo 11 Lunar Landing Mission, which put the first man on the moon. He was later awarded the Presidential Medal of Freedom, the Congressional Space Medal of Honor, and the Congressional Gold Medal.
A private funeral service for Armstrong is being held Friday in Ohio.
Copyright 2012 WFSB (Meredith Corporation). All rights reserved.