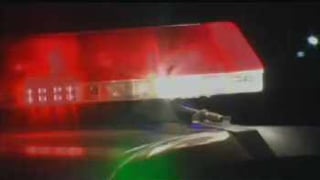 PINAL COUNTY, AZ (CBS5) -
DPS detectives said it doesn't look like a Pinal County Sheriff's Deputy is to blame for a deadly crash Thursday night.
It happened on the U.S. near mile marker 208, near the Gold Canyon Ranch area.
Three cars were involved. Paramedics flew the deputy to the hospital and rushed a pregnant woman to the ER.
Jeffrey Sorenson, 57, was killed in the crash.
Sorenson was the executive director of operations for the Cohen Group in Washington.
Before that, he worked for the Department of Defense.
He was also the special agent in charge of personal security for the chair and vice chair of the Joint Chiefs of Staff.
Copyright 2012 CBS 5 (Meredith Corporation). All rights reserved.