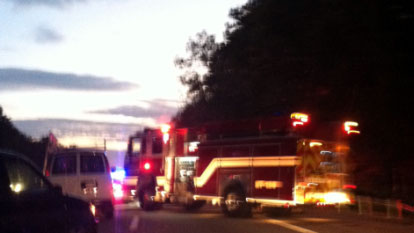 BOZRAH, CT (WFSB) -
Connecticut State Police said a pedestrian outside of his vehicle was struck by a tractor-trailer in Bozrah just before 6 a.m. Tuesday.

As a result of the crash, Route 2 east was closed between exits 22 and 23.
Few details about the crash have been released, but state police said the unidentified victim was brought to a local hospital with what's being described as "serious injuries.
Emergency officials said the scene is still being investigated, and the road was reopened around 10 a.m.

Copyright 2012 WFSB (Meredith Corporation). All rights reserved.