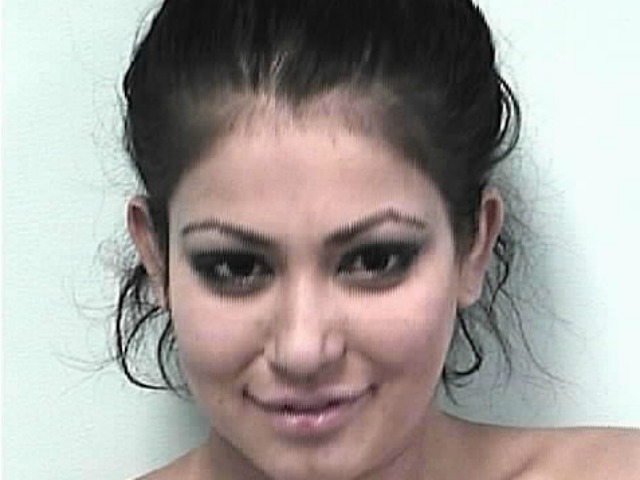 SPRINGFIELD, MA (WFSB) -
A Enfield woman was arrested after police said she assaulted an officer at a sports bar in Springfield Monday night.
Police were called to Sheration Hotel's MVP Bar at about 10:30 p.m. for a report of a woman who was "unruly, belligerent and drunk." Hotel staff said she would not leave the establishment. Upon arrival, Maxine Romano, 23, of Bigelow Commons had been detained by hotel security.
Romano was swearing at hotel patrons loudly and making fun of other women at the bar, police said. She refused to take a taxi cab that the officers provided for her.
Romano said she would only take the cab ride if the officers paid for it and swore at them, police said.
She refused to leave the hotel, so officers were forced to arrest her for trespassing.

Romano told the officers that she owned a tanning salon and would have their jobs.
While at the police station, Romano reportedly became violent and drove her high heel in one of the officer's legs after almost falling down.

Romano was charged with assault and battery on a police officer and trespassing. She was arraigned in Superior Court in Springfield Tuesday.

Copyright 2012 WFSB (Meredith Corporation). All rights reserved.