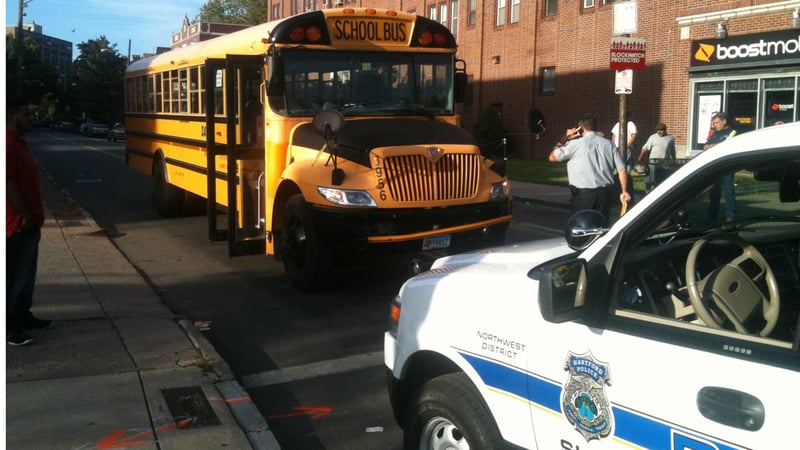 HARTFORD, CT (WFSB) -
A car collided with a school bus Thursday afternoon in Hartford and sent several students to the hospital, according to school officials.

A motor vehicle hit the side of a school bus at the intersection of Farmington Avenue and Laurel Street at 4:15 p.m. The crash caused extensive damage to the bus, school officials said.

Six students were on the bus during the crash of which five were taken to Connecticut Children's Medical Center for observation. The sixth student went home with their parents.

The children range in age from four to 12 and are from the West Middle Elementary School, school officials said.
The bus driver was evaluated at the scene, but was not taken to the hospital. The driver did go to the bus company offices to file a report.

The driver of the other vehicle was taken to the hospital, according to school officials
All parents were notified and a Hartford Public Schools official and the middle school principal joined parents at the hospital.
The students were all released from the hospital shortly after 7:30 p.m.

The cause of the crash is under investigation.
Copyright 2012 WFSB (Meredith Corporation). All rights reserved.