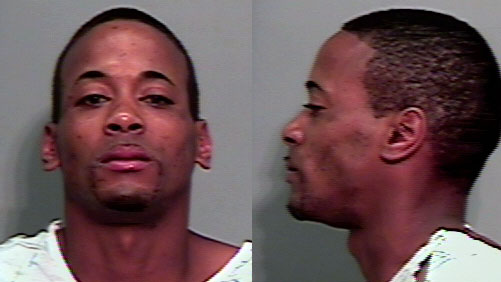 Lance Red
VERNON, CT (WFSB) -
A man from Massachusetts has been arrested after being accused of assaulting his pregnant girlfriend with scissors, police said.
On Friday night, Vernon police said they were called to a domestic disturbance at 72 Park West Dr.
When officers arrived, they said they learned that Lance Redd, 26, of Worcester, MA, had assaulted his pregnant girlfriend by punching her, kicking her and then attacking her with a pair of scissors.
Redd then tried to flee the scene by jumping out a second floor window, police said.
A short time later, a K9 team successfully tracked Redd down into thick brush adjacent to the apartment.
He was arrested, treated at Rockville General Hospital and was then brought back to the Vernon Police Department where he was charged with breach of peace, interfering with police, assault, threatening and unlawful restraint.
He was held on $250,000 bond.

Copyright 2012 WFSB (Meredith Corporation). All rights reserved.