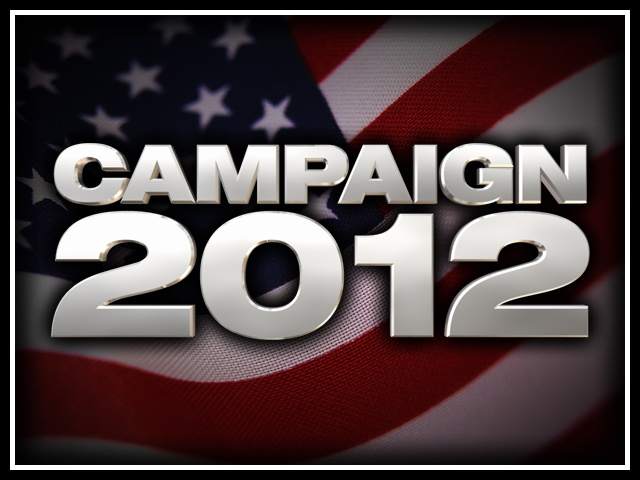 HARTFORD, CT (AP) -
While Connecticut's close U.S. Senate race has focused lately on personal bankruptcies and missed mortgage payments, the future of Social Security and Medicare has become a key topic, and older voters could prove crucial to the outcome of the contest.

Among the state's nearly two million active voters, 32.1 percent are 60 or older, the Secretary of the State's Office says. Connecticut's 641,658 older voters also tend to go to the polls. The U.S. Census Bureau reports about 71 percent of residents over age 50 in Connecticut voted in the 2008 presidential election.

AARP reports Connecticut has 622,167 Social Security beneficiaries and 571,020 Medicare recipients.

"Obviously, the issue of Medicare and Social Security are very important to people who are utilizing it every day to live," said Nora Duncan, the state director of AARP, adding that "the senior voter is the biggest voter in the country."

As the debate in the presidential campaign over the future of benefit programs for older citizens and the disabled spills over into the Connecticut Senate race, both Democrat Rep. Chris Murphy and Republican Linda McMahon have been making their respective pitches to seniors. They are competing for the seat held by Sen. Joe Lieberman, who is retiring.

McMahon's spokesman said the former wrestling executive has visited 25 senior centers and retirement homes since January. Meanwhile, Murphy met Thursday with a group of older residents in the north end of Hartford. During his lunchtime visit, Murphy said he suspects McMahon wants to "phase out" Social Security.

He pointed to comments McMahon made in April when she spoke about supporting "sunset provisions" to review legislation such as Social Security "10, 15 years down the road to make sure that it's still going to fund itself." McMahon warned that the national retirement program will run out of money if the government continues the status quo.

Murphy called the comments more radical than anything he has heard from tea party activists in Washington.

"A sunset provision ends a program. You have to reauthorize the program," he told reporters after the event. "So McMahon is talking about a sunset provision for Social Security. (It) would be disastrous."

Todd Abrajano, McMahon's campaign spokesman, called Murphy's claim "absolutely, unequivocally untrue." He said McMahon only supports reviewing programs after 10 or 15 years.

"What Linda McMahon would like to see happen is to have a review process put in place to make sure Social Security is sustainable and can continue to be funded for future generations," Abrajano said, stressing that McMahon has "stated on the record she would never vote for a budget that cuts funding for Social Security for seniors."

Murphy's accusations come days before U.S. Rep. Paul Ryan, the Republicans' vice presidential candidate, is scheduled to visit Connecticut for several fundraisers. Ryan has pushed in the past to partially privatize Social Security and has talked about raising the retirement age gradually to 79 and reducing benefits for all but the poorest future retirees. He has since dropped some of those specifics.

In the past, Ryan also has called for privatizing Medicare, but later put forth a retooled proposal that preserves a traditional form of Medicare along with an option to choose from private insurance plans.

Murphy has accused McMahon of supporting Ryan's views, something she denies. Murphy said he supports increasing the cap on how much money goes to Social Security by asking the wealthiest Americans to pay more in Social Security taxes. On Medicare, he said, the federal government should continue to streamline the system and start rewarding medical outcomes rather than the number of procedures. If that doesn't deliver enough savings, he said, there should be means testing for Medicare for the very wealthy.

McMahon does not plan to attend any of the Ryan fundraisers, but has praised Mitt Romney's choice for a running mate. Abrajano said McMahon would never have supported his proposed changes to Medicare and Social Security.

As in her 2010 Senate run, McMahon has not specified in her current campaign what needs to be done to fix both programs.

"Linda McMahon understands that Social Security and Medicare are unsustainable in their current form," Abrajano said. But in order to ensure they will be available for future generations, she believes Congress needs "to sit down at the bargaining table to craft a bipartisan solution based on compromise," Abrajano said.

Copyright 2012 The Associated Press. All rights reserved.