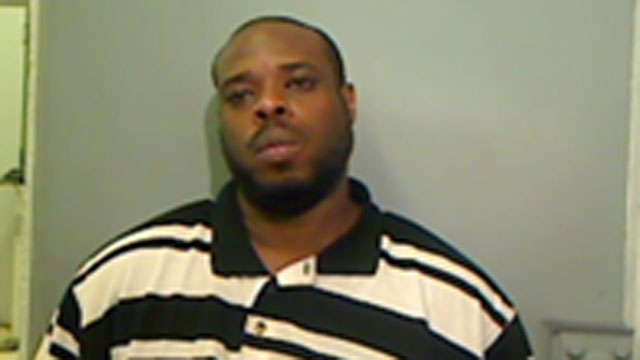 WINDSOR, CT (WFSB) -
Windsor police arrested a Hartford man after he was accused of pointing a gun at a taxi cab driver and demanding money from him Wednesday morning.
According to police, Laron Frank, 34, hailed a Yellow Cab Company taxi just after 6 a.m. and told the driver to head to Windsor. During the drive, Frank allegedly pulled out a handgun and demanded the driver give him money.
However, the driver was able to close the protective shield between the front and rear seats and started speeding, police said. The driver radioed the incident into the Yellow Cab Company dispatch center while driving, police said.

The driver stopped the cab in the area of Route 218 and Interstate 291 and Frank fled the cab on foot, police said.
Frank was located blocks away 45 minutes later by Windsor police officers and taken into custody.
Police recovered a handgun in the area where Frank was arrested.
Frank was charged with first-degree robbery, reckless endangerment, criminal possession of a firearm by a convicted felon, unlawful discharge of a firearm and sixth-degree larceny. He is being held on a $500,000 bond and is scheduled to be arraigned in Superior Court in Enfield Thursday.

Copyright 2012 WFSB (Meredith Corporation). All rights reserved.