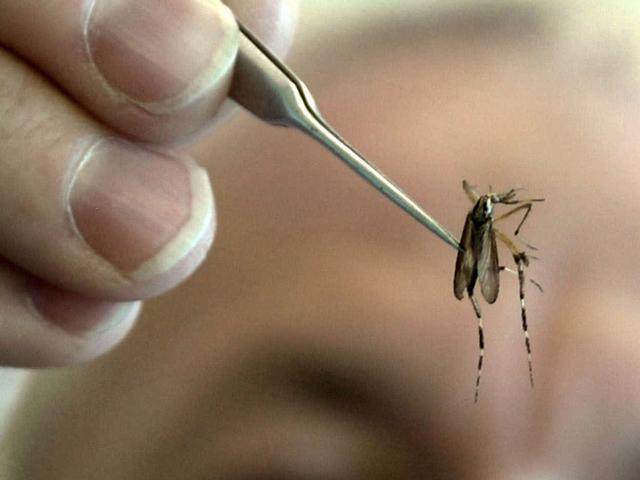 The number of people in Connecticut infected with the West Nile virus has reached an all-time high.
Theodore Andreadis (An-dree-AH'-tis), director of the state's mosquito testing program, tells WTIC-AM that 18 cases of West Nile were confirmed this year, surpassing the previous high of 17 in 2002.
No one in the state has died of the mosquito-borne ailment this season.
Andreadis says the state found infected mosquitoes across the state, with larger concentrations in Fairfield and New Haven counties.
He says the state plans to continue trapping and testing through the end of this month. But he notes that recent cool weather has resulted in a dramatic decline in both the mosquito population and the number of insects found to be carrying the disease.
Copyright 2012 The Associated Press. All rights reserved. This material may not be published, broadcast, rewritten or redistributed.