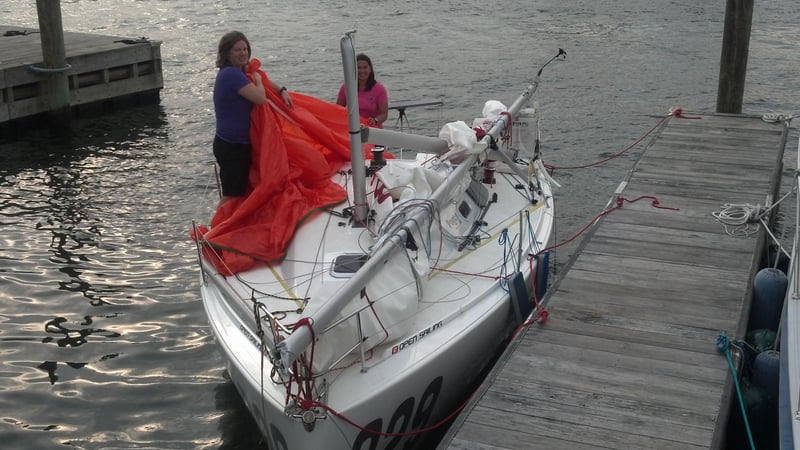 NORWALK, CT (WFSB) -
Norwalk Fire Department's Marine Division responded this afternoon to a distress call after a sailboat had broken it's mast.
The 21' sailboat had lost it's sails and rigging making it unable to move or steer.
The two female operators were stranded in 100 feet deep water.
The sailboat's position was stabilized for the rough conditions and the Norwalk fire vessel towed the disabled boat into Sheffield Harbor to remove all rigging from the water.
Once the rigs and sails were secured, Norwalk Marine Police towed the boat to Norwalk's Cove Marina.
No injuries were reported.
Copyright 2012 WFSB (Meredith Corporation). All rights reserved.