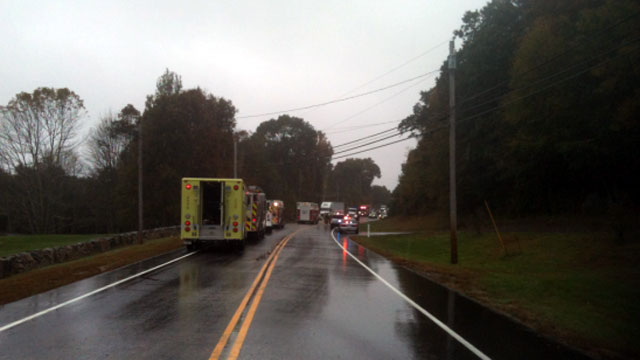 LEDYARD, CT (WFSB) -
Route 117 in Ledyard has reopened after a tractor-trailer began to leak Wednesday morning, according to the Connecticut Department of Transportation.
Officials at the Ledyard Police Department said the road was closed after diesel fuel began to leak from the tractor-trailer.
Route 117 was closed from Sandy Hollow Road to Hill Street for hours because of the leak. The road reopened about 4 p.m.

Police did not say why the tractor-trailer began to leak or how much diesel had spilled.
Emergency crews from the Ledyard and Gales Ferry fire departments, the United States Naval Submarine Base Fire Department, Hazmat, Department of Energy and Environmental Protection Hazmat and the Ledyard Police Department were all at the scene investigating.
No other information was released.
Copyright 2012 WFSB (Meredith Corporation). All right reserved.