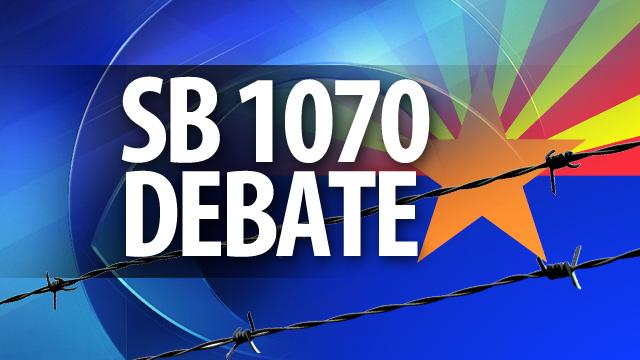 PHOENIX (AP) -
A coalition of groups challenging Arizona's immigration law are backing away from their appeal aimed at thwarting a U.S. Supreme Court ruling over the statute's most contentious section.
The challengers had asked the 9th U.S. Circuit Court of Appeals to bar enforcement of the law's requirement that police, while enforcing other laws, question the immigration status of those they suspect are in the country illegally.
The court has since denied the request, and the questioning requirement has been in effect since Sept. 18.
Coalition attorney Linton Joaquin says opponents want to dismiss their appeal because it would be quicker to continue challenging the questioning requirement in a lower court rather than tying up the case for months in the appeals court.
Joaquin says the coalition will continue pressing its challenge.
Copyright 2012 Associated Press. All rights reserved.