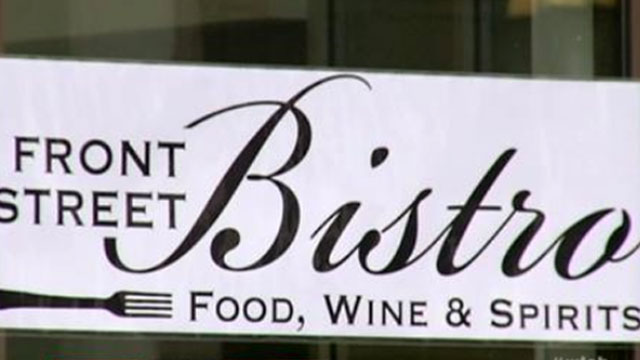 A new movie theater and bistro will be the first tenants of the entertainment district for the Adriaen's Landing Project, which includes the Connecticut Science Center, Mariott Hotel and Convention Center.
And Connecticut residents and Hartford business owners cannot wait for its arrival.

"I know coming in I've kept an eye on it every day commuting back and forth here," said Kyle Cyr of Rocky Hill. "You can see there's a lot of progress they're making so I think there's definitely some excitement here."
Spotlight Theaters and the Front Street Bistro will open in early November and will feature four movie screens powered by a rack room full of servers that will be in plain view.

"Now it's all digital," said Spotlight Theaters and the Front Street Bistro Managing Director Steve Menschell.
The establishment will feature a full bar.
Customers can buy food to go and even get to see a little peak of the film before leaving.
"This is a full-service restaurant," Menschell said.

Copyright 2012 WFSB (Meredith Corporation). All rights reserved.