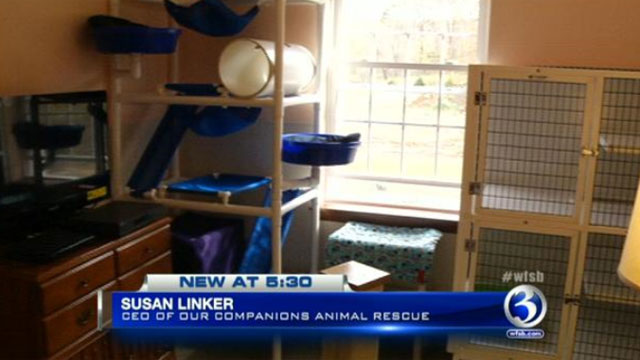 An animal sanctuary a decade in the making is about to open.
Our Companions, the rescue group that raised more than $1 million to build the Ashford shelter for abandoned and abused dogs and cats, has scheduled an opening ceremony on Monday
The first cottage has been built and is home to three dogs and six cats.
At full capacity, the cottage will house 25 cats and five dogs. It was designed with liquid-impermeable floors and cabinets, claw-proof porch screens and other features for animals,
The group initially planned to raise $15 million, but the discovery of wetlands restricted forced the project to be scaled back. The recession also pinched fundraising.
Our Companions plans to raise $5 million over the next five to seven years to complete the project.
WFSB's own Scot Haney was at the ceremony on Monday morning.

Copyright 2012 The Associated Press. All rights reserved. This material may not be published, broadcast, rewritten or redistributed.