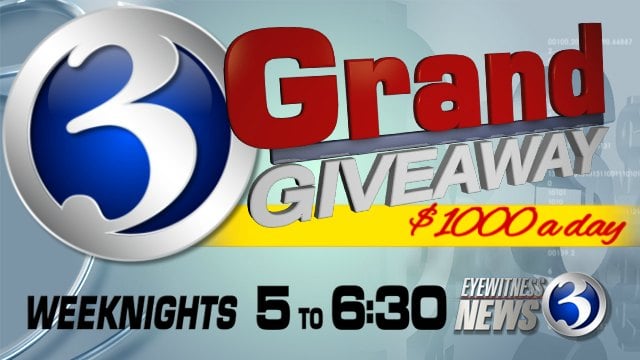 Need help with the bills, gas or groceries? How about a little extra for the holidays?
Just watch Eyewitness News weeknights from 5 to 6:30 starting Monday October 21 and wait for our cue to call.
Be the third caller to 1-866-333-6397 and win $1000!
Click here for official rules.