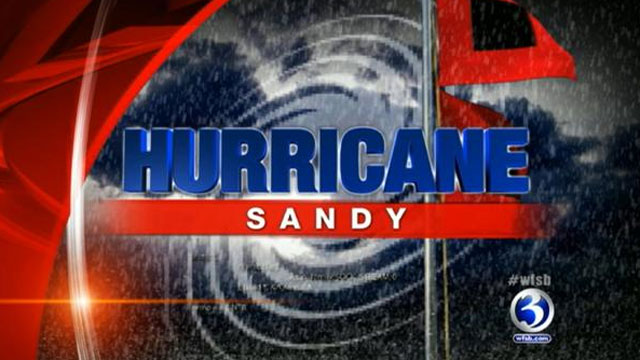 GROTON, CT (AP) -
The Naval Submarine Base in Groton is preparing in case it has to send attack submarines out into the ocean to avoid the effects of Hurricane Sandy.

Base officials said Friday that they are also preparing for the installation of building flood gates.

Hurricane Sandy is now near the Bahamas. It's expected to move up the coast and collide with a winter storm moving across the country and frigid air from Canada.

Forecasters expect wind damage, power outages and flooding along much of the East Coast.

Base spokesman Christopher Zendan said Navy officials will be watching forecasts closely to decide whether it's necessary to sortie the in-port subs in the next 24 to 36 hours.

Copyright 2012 The Associated Press. All rights reserved.