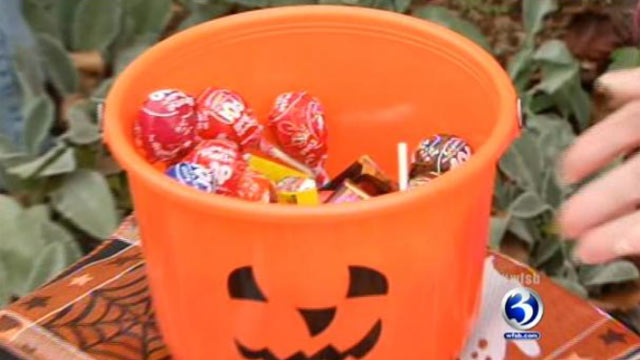 PORTLAND, CT (WFSB) -
With Hurricane Sandy looming, the town of Portland held the 11th annual "Halloween Downtown" a couple of days early.

Last year's Halloween was ruined for many trick-or-treaters due to downed tree branches and power outages caused by Snowstorm Alfred.
"I was upset cause I was ready and it just canceled," said Molly Coleman, who is a Portland trick-or-treater. "I don't like hurricanes because it canceled Halloween and I like candy."
Many local businesses along Main Street opened their doors for little trick-or-treaters Friday evening.
"I think it's exciting because if we do have a hurricane and it does cancel Halloween, we at least get candy now," said Angelese Solas, a Portland trick-or-treater.
While their parents were stocking up on necessities, kids were stocking up on what mattered to them.
"I'm super excited and I'm going to hide this from my brother so he doesn't take any," Coleman said.
Copyright 2012 WFSB (Meredith Corporation). All rights reserved.