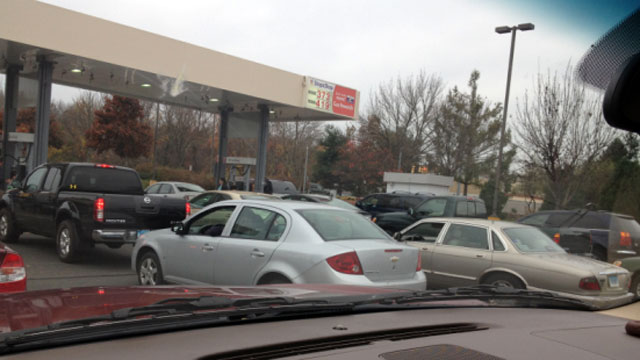 ENFIELD, CT (WFSB) -
As Hurricane Sandy moves closer to the East Coast of the United States, residents in Connecticut have started filling their gas tanks in anticipation of the storm.
Long lines have been reported in several Connecticut cities and towns, and in some locations people have been waiting at least 20 minutes in line for a spot at the pump.
Some gas stations even reported running out of gas because of the demand for fuel for cars and generators.

At a news conference Friday, Gov. Dannel Malloy urged residents to listen to the warnings and start preparing now.
Last year, hundreds of thousands of residents lost power during Tropical Storm Irene and Winter Storm Alfred, and in the storms' aftermath, long lines were reported at gas stations and supermarkets.
Copyright 2012 WFSB (Meredith Corporation). All rights reserved.