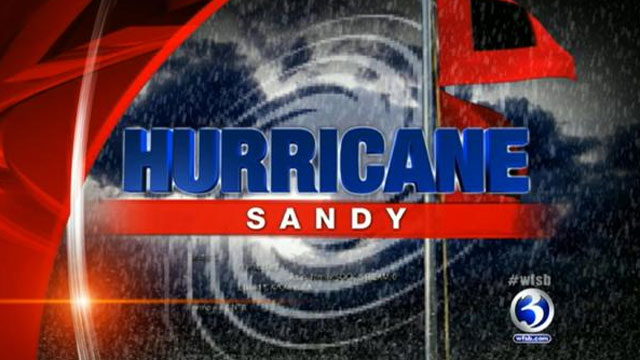 NEW LONDON, CT (WFSB) -
Navy leadership at the Submarine Base in New London said they were focusing on the anticipated storm surge and possible flooding as a result of Hurricane Sandy.
"Leadership and our emergency management team have been watching the forecasts closely," said base Executive Officer, Commander Michael Pennington. "As a result of the latest information, we're focusing on storm surge that could cause flooding along our waterfront and lower base area."
Additionally, officials said, as a result of recent forecasts, Commander, Submarine Group Two will not conduct a sortie of the submarines currently moored at the base.
"The five submarines in port will remain at SUBASE during the storm and their crews are continuing preparations for experiencing severe weather at the pier," Pennington said.
Officials said with Sandy's arrival during a time of a full moon and higher tide stages, the added storm surge could top some of the base's lower piers.
Officials said the base will position more than 8,000 sandbags at designated lower base facilities Saturday, and Navy official said they expect to order their placement on Sunday.
Base personnel are also preparing for the installation of building flood gates at those lower base facilities designed for their use.
Copyright 2012 WFSB (Meredith Corporation). All rights reserved.