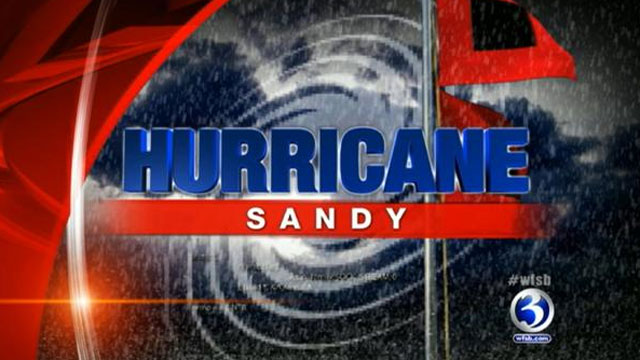 WATERTOWN, CT (WFSB) -
The town of Watertown announced Saturday that volunteers are needed to assist the town's Emergency Services personnel at prearranged times during the upcoming storm.
Watertown officials aid the town could begin to feel Sandy's effects by Monday.
Town officials said the volunteers are needed to prepare meals at the shelter, which, when opened, will be located at Watertown High School on French Street and at the Emergency Operations Center at the Watertown Fire Department.
Officials said volunteers will also be needed to assist with other shelter operations.
Volunteer nurses are also being invited to assist the Watertown Fire Department EMT's stationed at the town's shelter.
Copyright 2012 WFSB (Meredith Corporation). All rights reserved.